Administration | Budget & Contracts | Multispecialty Program | Oncology Program
---
WiNCORP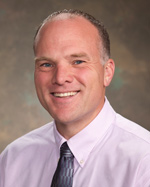 Brian Zaleski, BS
Administrator
1000 North Oak Avenue-GR3
Marshfield, WI 54449
Phone: 715-221-6711
Fax: 715-389-3319
Toll-free:1-800-782-8581, ext. 1-6711
E-mail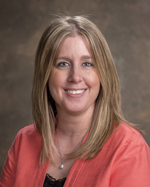 Melissa Slager, BS
Manager - Research Studies
1000 North Oak Avenue-GR3
Marshfield, WI 54449
Phone: 715-389-3531
Fax: 715-389-3067
Toll-free:1-800-782-8581, ext. 9-3531
E-mail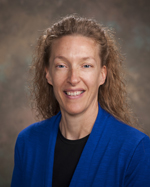 Michelle Wellsandt
Graphic Production Technician/Admin Secretary
1000 North Oak Avenue-1R5
Marshfield, WI 54449
Phone: 715-389-7631
Fax: 715-389-3319
Toll-free: 1-800-782-8581, ext. 9-7631
E-mail
Research Teams
"Research Teams" manage research protocols throughout the Marshfield Clinic system. These research professionals are trained to identify and recruit subjects, obtain informed consent, collect data, obtain specimens, and manage project needs and events using quality assurance practices.
Women's Health

Chery Revels-Research Coordinator E-Mail
Cynthia Finn-Research Nurse E-Mail
Cancer Control

Susan Franseen-Research Coordinator E-Mail
Lori Fellenz-Research Nurse E-Mail
Childrens

Bonnie Carpenter-Research Coordinator E-Mail
Linda Rohde-Research Nurse E-Mail
Multidisease

Angela Bulgrin-Research Coordinator E-Mail
Judy Petz-Research Nurse E-Mail
HEME

Mary Spindler E-Mail
Chris Mueller-Research Nurse E-Mail
Paula Nesbitt-Research Nurse E-Mail
Weston Team

Laura Lauer-Research Nurse E-Mail
Mary Piskula-Research Nurse E-Mail
Eau Claire Team

Amy Sekel-Research Nurse E-Mail
---
Support Staff
Sally Lang-Clinical Trials Assistant E-Mail
Deb Schillinger-Regulatory Specialist E-Mail
Researchers
Today, more than 50 percent of people are cured of their cancers. This number has increased largely due to laboratory and clinical research leading to the discovery of new cancer treatments.
Research trials allow Marshfield Clinic Cancer Care patients access to new anti-cancer therapies early, often long before they are available elsewhere. Currently, more than 140 cancer clinical trials are available to our adult and pediatric patients, including new drug therapies, autologous bone marrow transplantation, genetic advancements and cancer control studies.
Oncology (Cancer Care) Specialties